As our work has grown and branched out in newer directions, we have begun to create and curate exhibitions of our own. Here we present extracts from the two major shows we have held so far.
Travelling Archive in East London 2015.
The Travelling Archive in East London: Field Recordings and Field Notes from Bengal
An exhibition in sound, text and image and a performance
Time: 22 June-5 July 2015
Venue: Lower Cafe Gallery and Main Space (final performance), Rich Mix, 35-47 Bethnal Green Road, London E1 6LA
Time upon Time: Arnold Bake in Bengal 2016.
Time upon Time: Arnold Bake in Bengal
An exhibition of field recordings
Time: 7-15 March 2016
Venue: Nandan Gallery, Kala Bhavan, Visva Bharati Santiniketan
Notice Board
Shibaditya Sen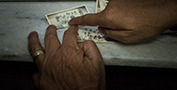 We mourn the passing of Shibda, Shibaditya Sen (1952-2018), our teacher in Santiniketan. Gone too soon, and another light has faded out of our sky.
Read more in our tribute page
Next